Product categories of Stainless Steel Repair Clamp, we are specialized manufacturers from China, Stainless Steel Repair Clamp, Stainless Steel Pipe Repair Clamp suppliers/factory, wholesale high-quality products of Adjustable Stainless Steel Repair Clamp R & D and manufacturing, we have the perfect after-sales service and technical support. Look forward to your cooperation!
Body & Plates
Shell, channel plate, bridging plate, lug plate & nut plate
Stainless Steel to BS1449:Part 2:1983 GRADE 304S15
Gasket
EPDM to BS EN681-1, TYPE WA, WC or Nitrile to BS EN682:2002,
Type G 60 IRHD moulded compound
Materials & Relevant Standards
Studs/Nuts/Washers
Studs - Stainless Steel to BS EN ISO3506-1:2009 GRADE A2 Property Class 50
Nuts - Stainless Steel to BS EN ISO 3506-2:2009 GRADE A4 Property Class 80
Washers - Stainless Steel BS1449:PART 2:1983 GRADE 304S15
Bolt Torques
M12 = 55 - 65Nm • M14 = 70 - 85Nm • M16 = 95 - 110Nm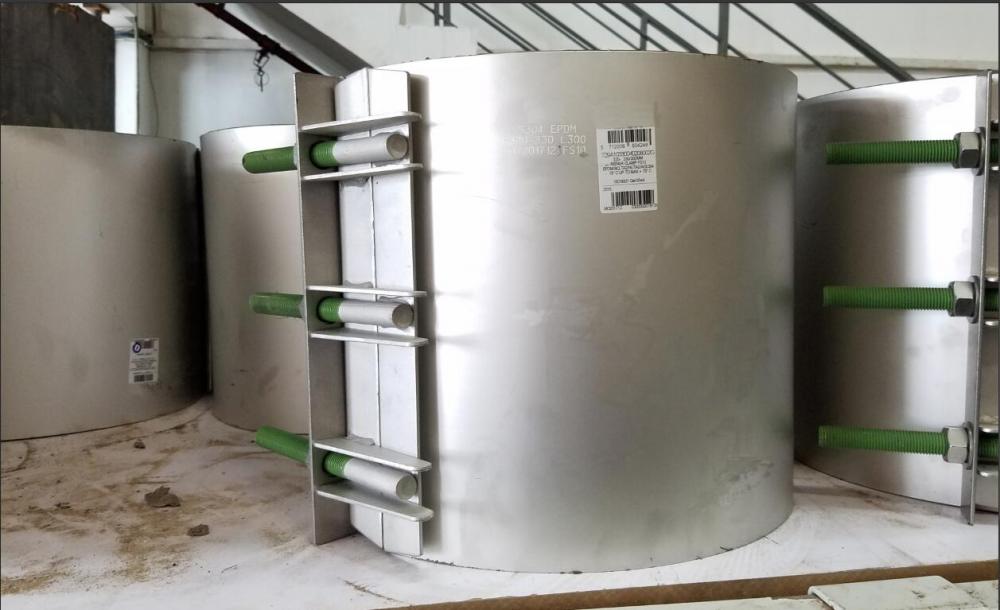 China Stainless Steel Repair Clamp Suppliers
Stainless Steel Repair Clamp will seal corrosion holes, impact damage and longitudinal cracks.This kind of repair clamp can reduce stock holding due to wide tolerance in range.Stainless Steel Repair Clamp are available with single, double and triple bands,it provides full circumferential repair of splits and holes.Stainless steel repair clamp can be installed in Ductile Iron Pipe,steel pipe,PVC pipe,PE pipe and other types of pipe.It is very broad use of pipeline plugging.