Product Description
The steel pipework shall conform to the requirements of BS 534(BS EN 10224),BS EN 10216-1 (previous BS 3601),BS EN 10217-1(previous BS 3601) and BS EN 10220(previous BS 3600)where appropriate unless otherwise specified.
The minimum tensile strength of the steel shall be 430N/m㎡
(1)Flange adaptors shall be provided at joints between pipework and valves/equipment and any other positions where removal of pipework is necessary for future maintenance.
(2) Flange adaptors shall be designed and manufactured to suit the pipework and valves supplied.The flange shall comply with BS EN1092-1 PN16 OR PN25 as appropriate except those joining existing pipework/equipment,which shall be drilled to suit the existing pipework/equipment.
(3)Flange adaptors shall be made of mild steel and shall be coated with fusion-bonded epoxy or nylon coating to a dry film thickness of at least 400microns.
(4)Stud bolts and nuts of the flange adaptors shall be made of stainless steel.Gaskets shall be made of natural rubber or EPDM.
(5)Flange adaptors shall be positively restrained from movement by tie bars/bolts.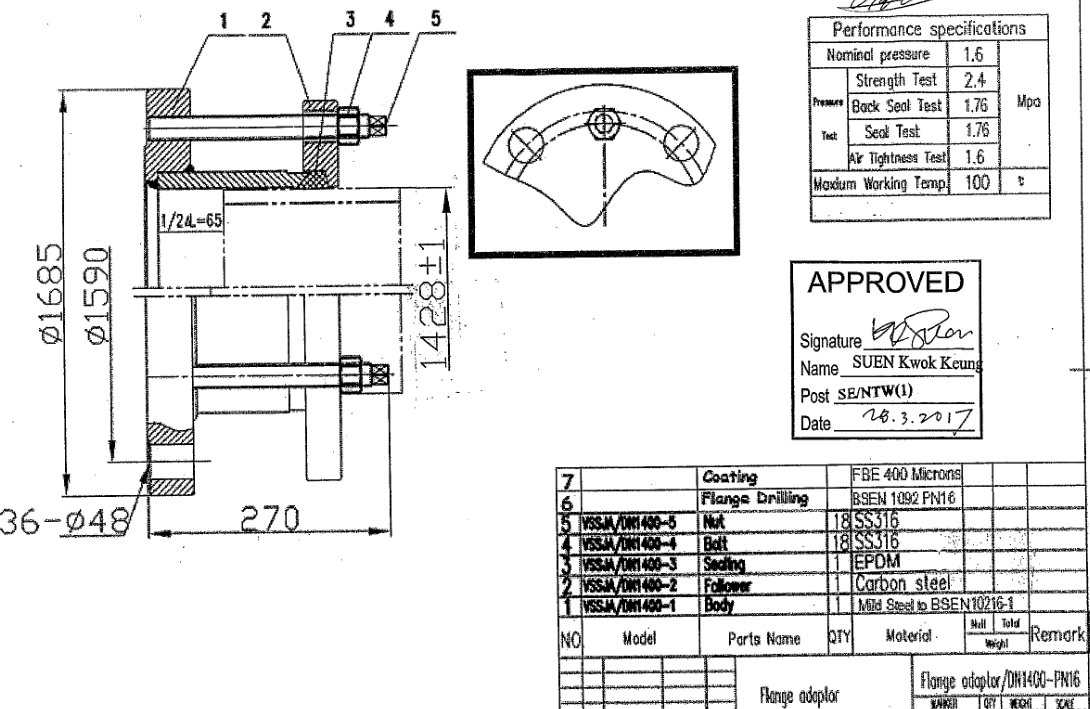 · Resilient Seated Gate Valves
· Butterfly Valves
· Air Release Valves
· Smart Water Meters and in addition both monitoring and billing platforms
· Dismantling Joints
· Flange Adapters, Straight & Stepped Couplings, Ductile Iron Repair Clamps and Tapping Saddles, Stainless Steel Repair Clamps and Tapping Saddles
· Ductile Iron Flanged Pipework
We carry an extensive stock of these items which are readily available in our warehouse for shipment, and can accommodate both small and large order quantities.
We would welcome the opportunity to provide you with a quotation, and look forward to hearing from you very soon.
We are manufacturer of Stainless Steel Valve in China, if you want to buy Air Valve, Check Valve, Butterfly Valve, please contact us.
SHANDONG PIPESOL is a high-tech professional manufacturer for water supply and drainage valves and pipe fittings,the main valves are non rising stem resilient seated wedge gate valves,hivent double orifice air release and vacuum valves,combined valve tees, double eccentric center butterfly valves and so on.Our gate valves can be produced as BS5163 and DIN3352.The hivent double orifice air release and vacuum valve and combined valve tees have all got the national patent.Our products are produced by using high qualtiy raw materials and high-tech technology and strict management,in order to ensure the highest levels of product quality and safety.